If you have followed along, the last few weeks we have been taking a deep dive into East Africa as we have featured lodges and travel ideas for this really exceptional part of the world. As not all safari destinations are created equally (thank goodness), Kenya offers such a different experience to their neighbors Tanzania and it is almost a completely different safari to the ones you can do in Southern Africa. So let's have a look at what makes a safari in Kenya so memorable.
Kenya's varied landscapes offer a multitude of thrilling safari activities. Guests can walk through some of the most remote and isolated regions in the world guided by tribesmen for whom these natural wonders are an ancestral home. Helicopter flights that reach the pristine shores of the high-altitude lakes around Mount Kenya can take keen trout anglers to spots rarely ever touched by man. Traditional morning and evening game drives unveil a host of rich wildlife, rounded off with scenic sundowners and superb dining. Fly-camps made up of small tents set up in the bush or beds set up on high platforms in the open invite guests to enjoy a night directly beneath a galaxy of stars.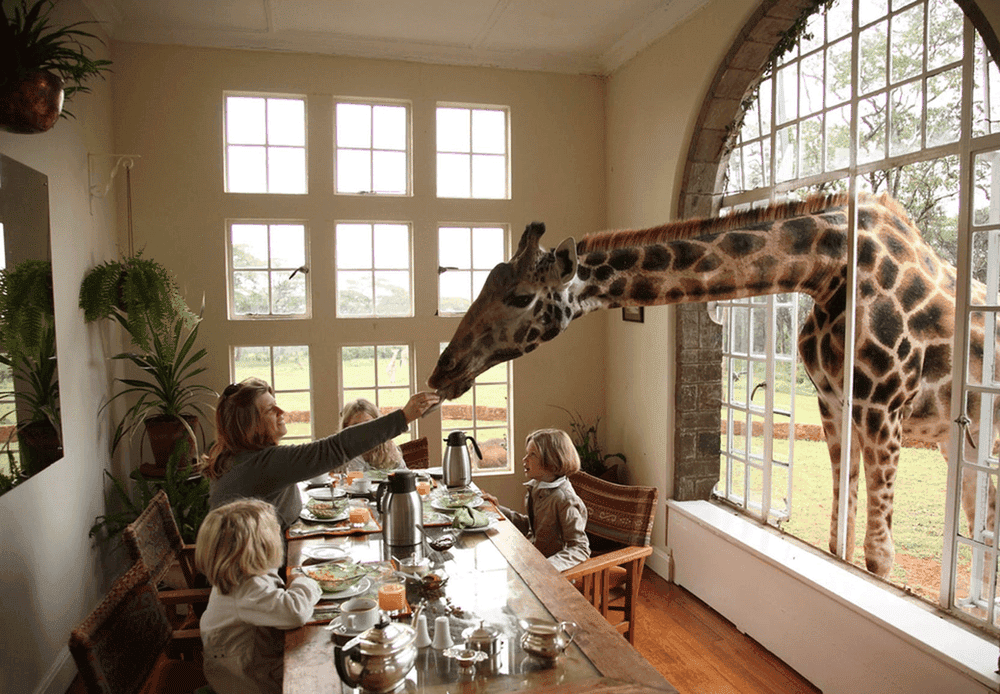 Gireaffe Manor
Nairobi, this is where your safari in Kenya will start and finish which is perfect as this is where you find Giraffe Manor, it is on many safari goers bucket lists so we have included here. Giraffe Manor is home to a resident herd of Rothschild giraffe who are known to put their heads in through the windows to be fed at breakfast, or perhaps even from your bedroom. The experience of eating your Eggs Benedict whilst feeding a giraffe its breakfast is completely unique and one that delights adults and children alike! This is the most booked hotel in Africa, so if wanting to go you need to book your stay at least a year in advance.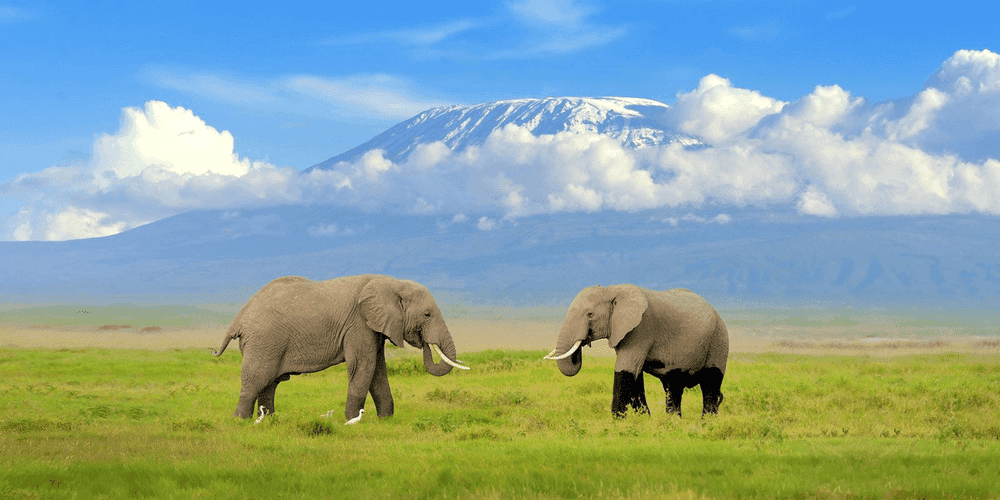 Amboseli National Park is one to behold, located about a four hours (240 km or 150 miles) southeast of Nairobi, Amboseli National Park is well known for its herds of big tusked elephants.
A scenic park in its own right, Amboseli is synonymous with two particular things, majestic herds of elephant and glorious views of Mount Kilimanjaro in neighboring Tanzania. During heavy rains, the basin at the centre of the park floods, attracting hordes of wildlife. The reserve is an excellent place to view the Big Five, as well as lesser known and rarer wildlife species.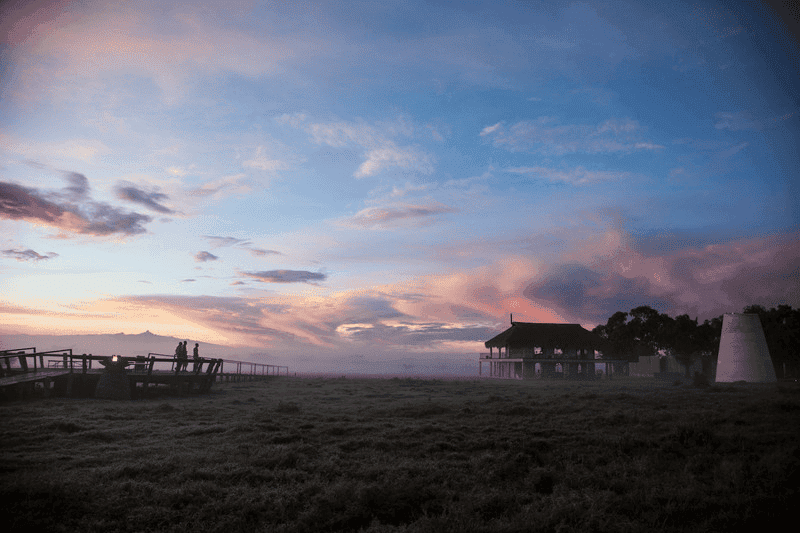 The Laikipia Plateau, which sprawls on the edge of the Northern Kenyan Frontier, stretching from the slopes of Mount Kenya to the rim of the Great Rift Valley. A natural haven made up different reserves that over time conservationists have made an effort to create a place for communities and wildlife to exist hand in hand to maintain and protect biodiversity in the region. Vast open plains in the shadow of the snow-capped silhouette of Mount Kenya create a tranquil and secluded setting, where game drives encounter wildlife including endangered species such as black rhino, Grevy's zebra, reticulated giraffe and wild dogs with few other vehicles in sight. Here, safari can stretch the boundaries of a traditional safari, where you can experience the wilderness on foot, horseback or even on a camel, it also offers you a wonderful opportunity to sleep under the stars at Segera Lodge.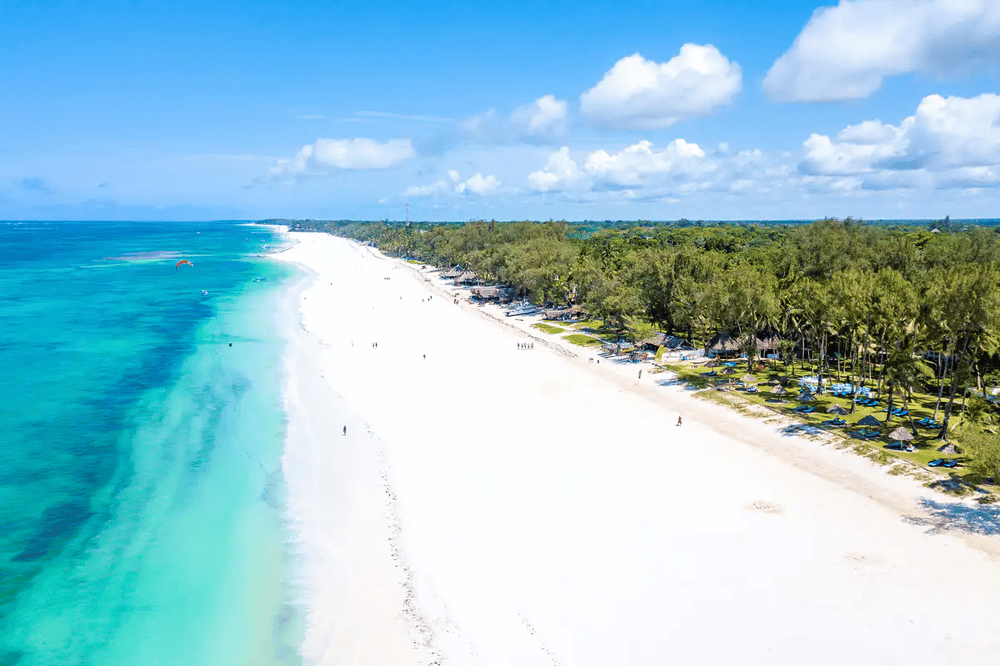 Living in the shadows of Zanzibar, the beach experience is not often spoken about in Kenya, but it should be! Dani Beach which is easily accessible, its calm turquoise seas, white sand beaches and lush green coastline make for the perfect relaxing beach get away. There are a number of villages, activities and excursions to go on, however, after a long safari Diani Beach is the perfect place to have a lay in, chill and unwind after your safari.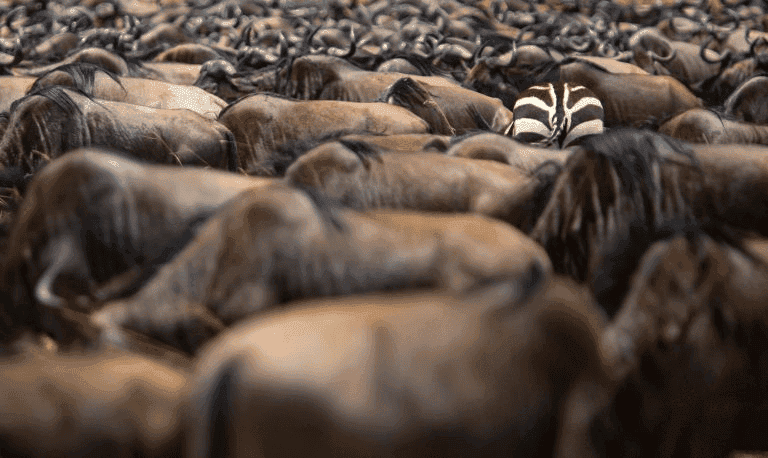 The Masai Mara, arguably the reason most people go to Kenya for a safari, and for a good reason. For a couple months of the year it is home to the great migration, a few of our favorite lodges and hot air balloon safaris, I mean who can beat that. Although the peak season in the Mara is between July and August, it does offer a wonderful game viewing experience when the migration is not there, it is still some of the best wildlife viewing in the world without their biggest draw car, which might give you an idea what it is like when the migration is in 'town.' This is one of the most sought-after times to travel and accommodation must be booked far in advance. While tourist numbers are high and sightings are almost always shared with a number of other vehicles, the wildlife viewing during this time is truly spectacular. Smaller and more intimate camps set on exclusive concessions or deep in the remote reaches of the national parks can lessen the impact of other tourist while still providing an exceptional wildlife experience.
Lastly, and if not the most important, the friendly people of Kenya really do make this an exceptional country and they finish off the experience. You won't walk passed many people with hearing the customary greeting of 'Jumbo' which is accompanied by a massive smile. The people I met on my experiences in Kenya have stayed with me almost as much as the safari experience.