While on your many adventures around the world, or eating at a certain restaurant you may have heard the words Relais & Châteaux. Some of you have probably even stayed at a Relais & Châteaux property and not even know it. In today's blog post we are going to be chatting about all things Relais & Châteaux, what it is and why we like using these hotels when we send our guests off on crazy adventures.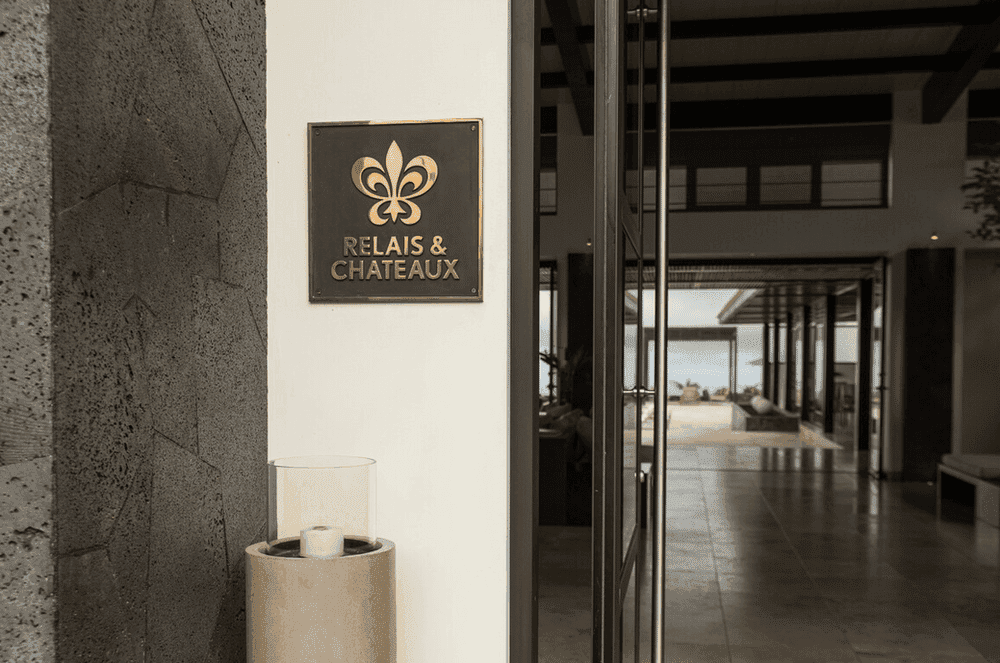 When travelers see or hear the words Relais & Châteaux, they often equate these with high-quality experiences at exquisite locations in unique destinations all over the world. Still, why do these words resonate with travelers from around the globe? At the heart of the Relais & Châteaux promise is a focus on promoting the art of living through top-notch cuisine and hospitality. And what we strive for at F&T Luxury travel, is for our guests to have incredible food and marvelous service which is essential in making any experience truly magnificent.
Being awarded Relais & Châteaux status involves meeting a number of criteria, starting with quality. The organization looks at 300 different aspects of each gourmet restaurant, boutique hotel, resort and villa that comprises its exclusive list of worldwide affiliates. Through a series of interviews and visits (some arranged, some discreet), along with references from peer properties, the admissions team at Relais & Châteaux thoroughly vets the candidate and determines if the 'feel' is authentically and inherently emulates the values of the organization.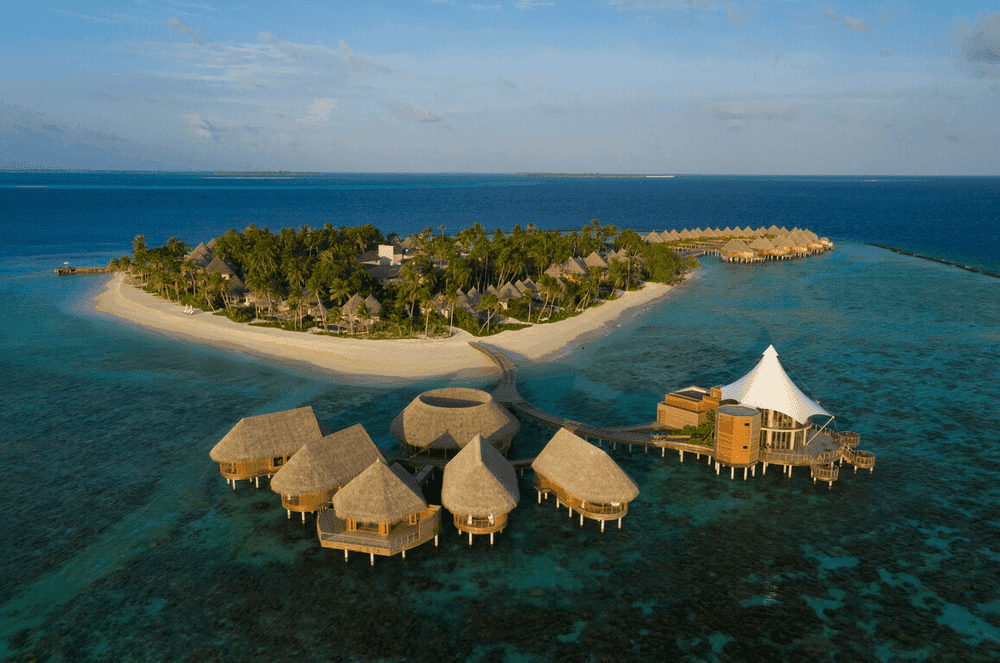 Basically they are some of the best boutique hotels in the world, which have been the benchmark of fine dining and an unbelievable hospitality experience for over 50 years. There are over 500 member properties around the world, with each one priding themselves on making each guest experience the best possible one.
What is so wonderful (and what we love) about working with Relais & Châteaux is that it allows you to experience the same exceptionally high quality of accommodations all around the world. As some (or most) of you have stayed at Tree Camp; Pionner Camp or Granite Camp at Londolozi which are all part of Relais & Châteaux, you could travel to the Sol y Luna in the Sacred Valley of the Inca's in Peru and expect the same service and quality.
Lets have a look at some of our favorite Relais & Châteaux properties in the areas that we work in, with 22 properties in South America, these are a few of our favorite:
Awasi: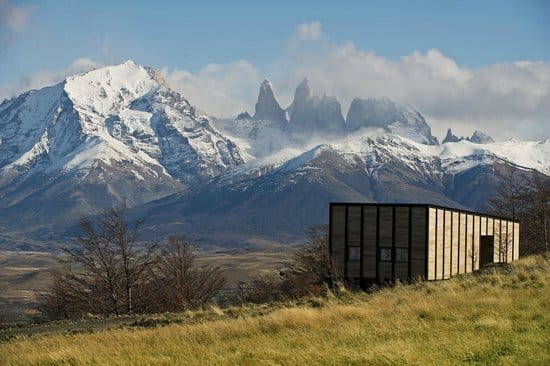 All three Awasi properties, Atacama; Patagonia & Iguazu, take luxury hospitality to the next level, wonderfully positioned in remote corners of the continent and all can offer an unique, world class adventure with hospitality to match.
Pikaia Lodge – Galapagos Islands: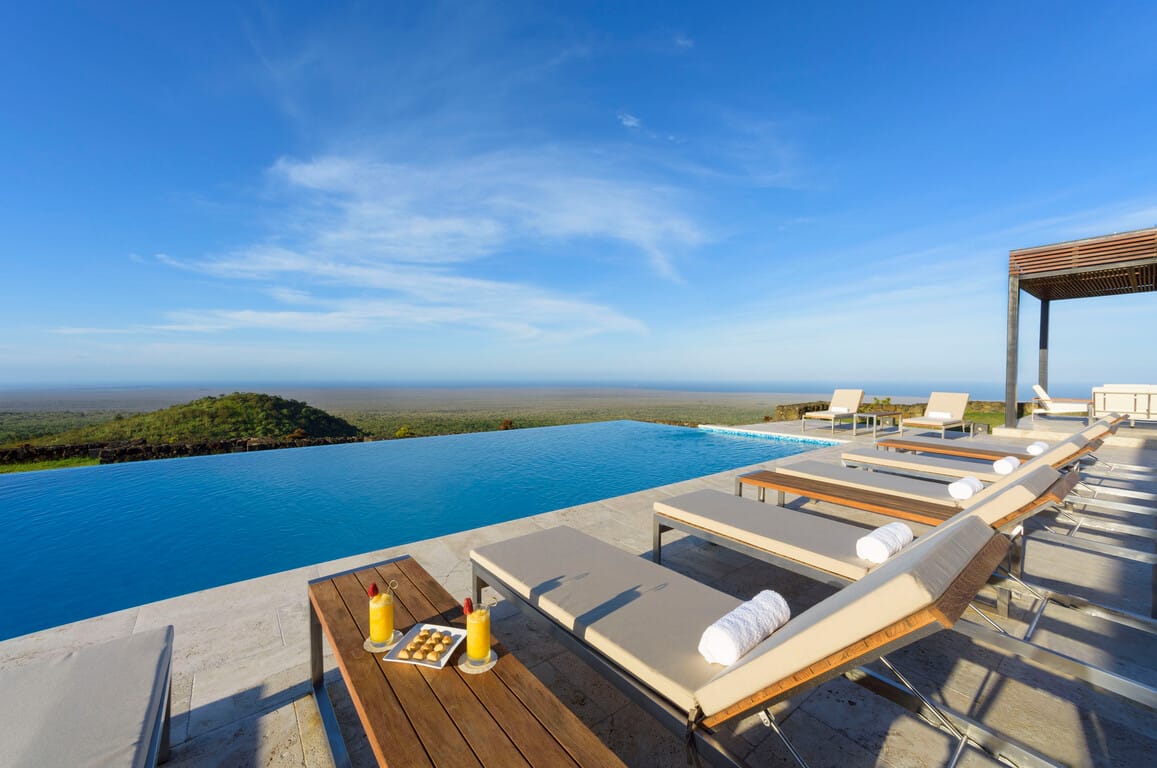 Hidden in a secluded giant tortoise reserve and nestled on the edge of an extinct volcano crater, Pikaia Lodge provides a fantastic opportunity for exploring the "Last paradise on Earth" in a truly sustainable, yet luxurious land-based way. Pikaia is designed for the environmentally conscious, eco-adventure traveler who seeks close contact with the incredible wildlife, stunning views and the overall beauty.
Hotel B – Lima, Peru:
In the heart of the Barranco district, a protected historic area next to the Pacific Ocean is located Hotel B, a Belle Époque mansion of 20 rooms. A Guest House with the charm of Lima´s traditional hospitality, a meeting center with artistic sensibility to connect travelers, and a signature restaurant with the spirit of a turn of the Century Explorers Club.
An arts-boutique Hotel in the heart of a bohemian revival neighborhood, housing a private collection of contemporary Latin American and Peruvian artists, adding an unique charm to the interiors. Hotel B is surrounded by neighboring galleries and museums. This is the perfect place to stay before heading into the Peruvian amazon or Machu Picchu.
Nayara Gardens – Costa Rica: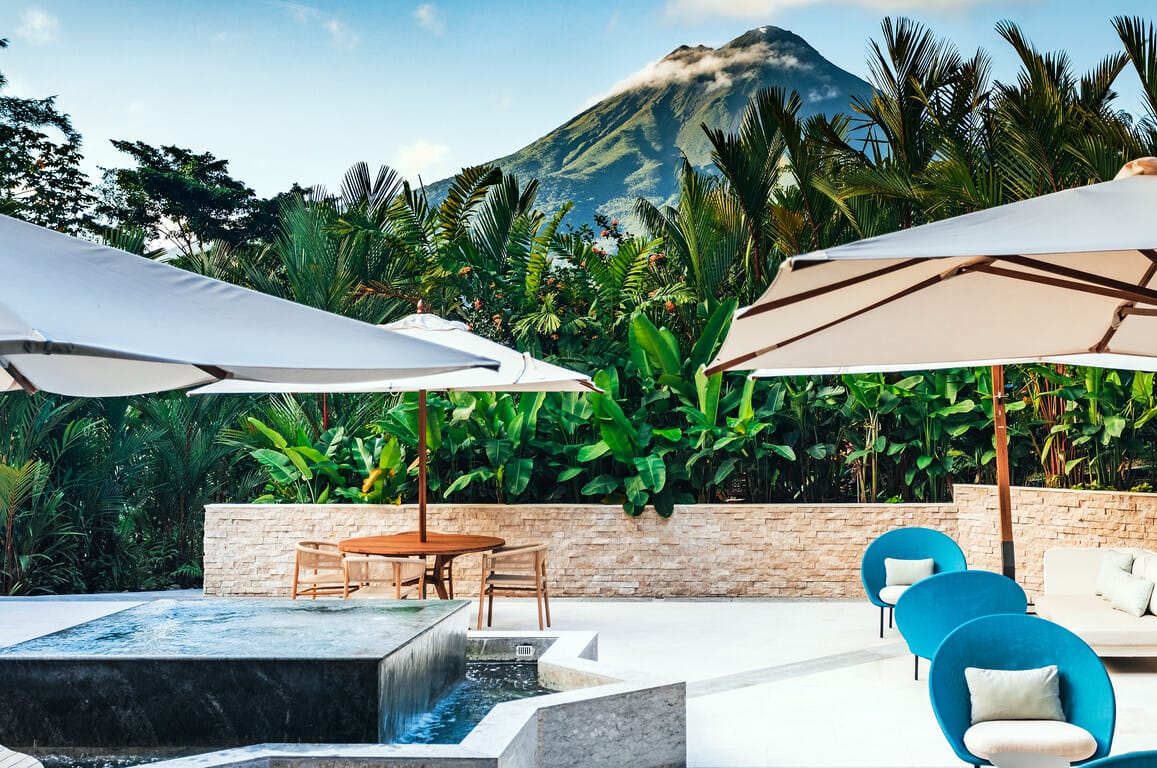 In northwestern Costa Rica, facing the conical silhouette of the famous Arenal Volcano, you'll find the tropical wonderland of Nayara Gardens, a fabulous eco-resort. The rooms and suites offer splendid views over the forest. Each comes equipped with a balcony and jacuzzi or a private garden and outdoor shower, allowing you to fully immerse in the magical jungle experience. After a day spent horse riding, hiking along suspension bridges or bird watching, return to Nayara Spa where the exquisite blend of western treatments and natural ingredients brings both mind and body into a state of deep serenity. Three restaurants of varied culinary flavours complete the offer.
With 26 properties in Africa, these are some of our favorite and ones you might not have considered yet for your next trip:
Tembo Plains, Mana Pools – Zimbabwe: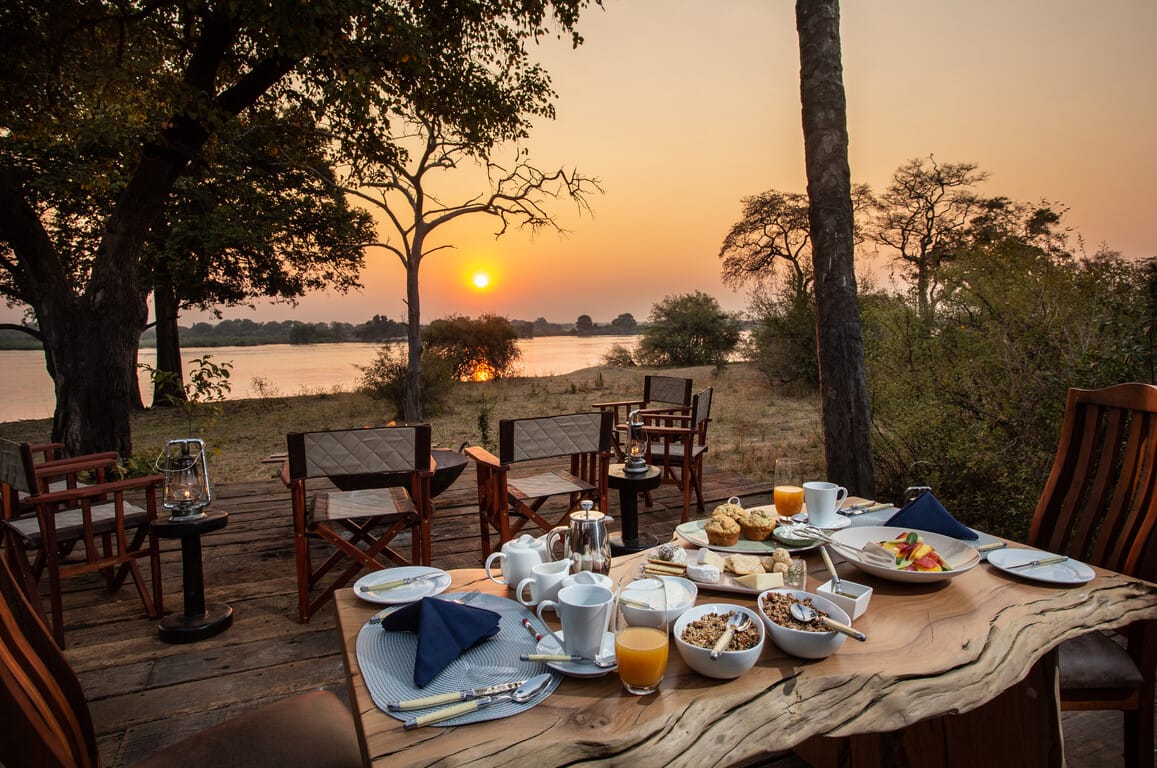 This camp is built into the thick riverine forest located on the Zambezi River's edge, in the private 118,000 hectares (291,000 acres) Sapi Private Reserve east of Zimbabwe's Mana Pools National Park. All tents offer their own private indoor lounge area, outdoor swimming pool, and outdoor dining area combining canvas and stone walls. With Mana Pools being one of the 'wildest' places to visit on the continent, this little camp is a 'must visit.'
Ellerman House, Cape Town – South Africa: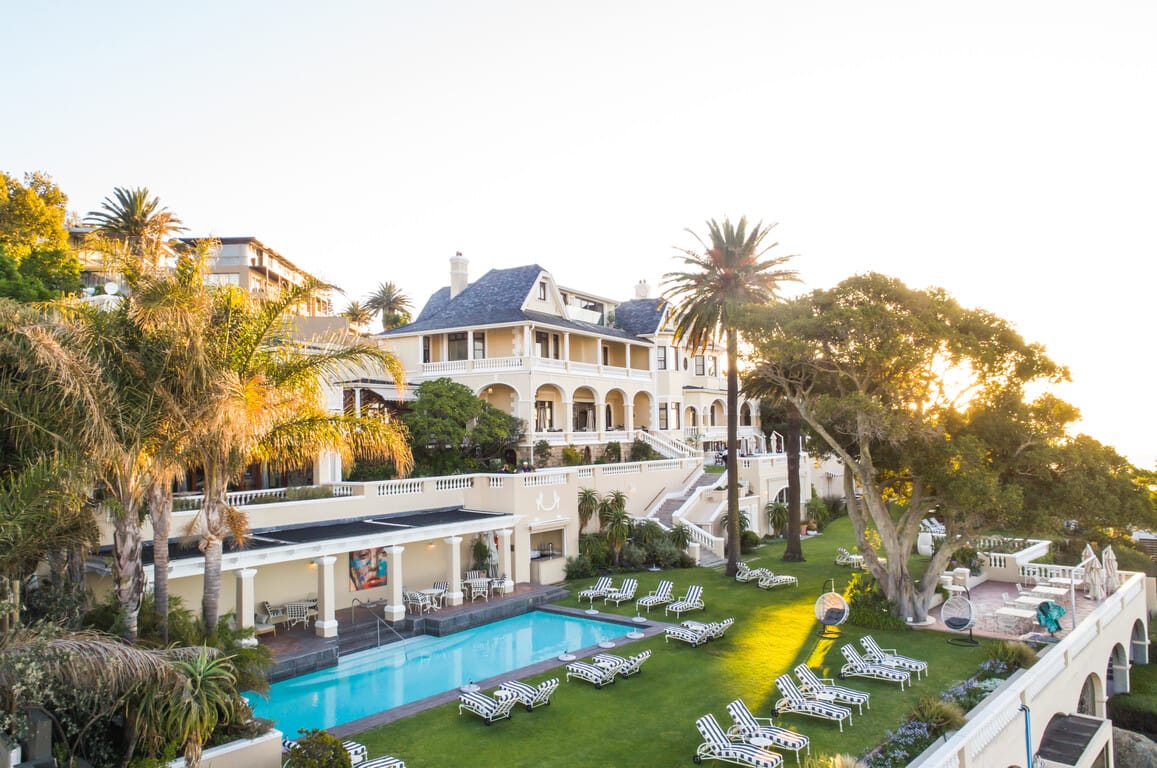 Ellerman House is the quintessential urban retreat for discerning luxury travelers wanting exclusivity and privacy in Cape Town. Located in Bantry Bay, it offers spectacular Atlantic Ocean views against the dramatic backdrop of Lion's Head. Clifton's beaches are within walking distance and the hotel is surrounded by the best local attractions. The historic Cape Edwardian-style mansion has 13 rooms and suites, two ultra-modern villas, the tranquil Ellerman House Spa, and terraced, indigenous gardens.
Delaire Graff Lodges & Spa, Stellenbosch – South Africa: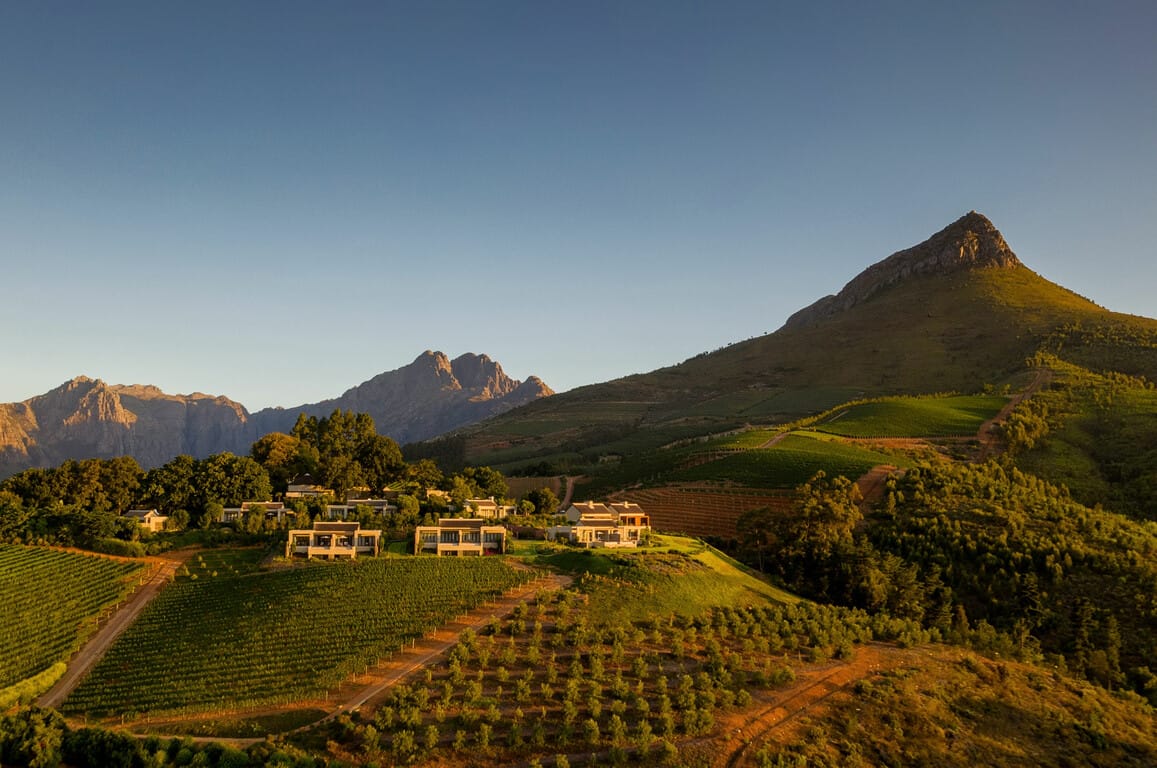 Perched on the slopes off the magnificent Stellenbosch mountains, the Delaire Graff Lodges & Spa offers sweeping views across the estate's vineyards. Each lodge has its own private heated plunge pool, an idyllic setting for relaxation.The décor skilfully blends indigenous influences and contemporary design, complemented by works of South African artists. Guests are delighted in heartfelt hospitality and taste exceptional cuisine accompanied by wines from the Estate. The spa offers an exclusive range of sophisticated treatments. In the evening you can watch the sun set over Table Mountain or languish in the private cinema. Time spent there is all about relaxing and indulging.
Great Plains, Maasai Mara – Kenya:
Mara Plains Camp is a one-of-a-kind, seven tented camp located in the private 35,000-acre Olare Motorogi Conservancy, just on the northern boundary of the Maasai Mara Nature Reserve. This intimate camp, blends the finest in wildlife viewing with the absolute best of safari hospitality and guiding while contributing extensively to local communities and performing a vitally important role in protecting the great world-renowned wildebeest migration. No other camp offers the extensive traversing area, with access to private conservancy land as well as the world-renowned Maasai Mara. Each guest contributes considerably to the success of the conservancy's flourishing ecosystem; conservation fees paid to safeguard this habitat while supporting numerous Maasai families. This partnership agreement ensures the survival of an astounding volume and variety of wildlife.
Inspired by the wonderful work that is done at Mara Plains camp and the surrounding communities, please get in touch if you would like to find out more about different lodges and their involvement in community projects or if you would like to plan your next visit to Africa around conservation.